The Cardinals collapsed in win, but at least it was fun
The Cardinals' 34-33 victory over the Falcons on Sunday was not a great win. But, even after a defensive collapse in the second half against a soon-to-be 1-5 Atlanta squad, it felt great. Finally for Cardinals fans, the offense feels like it's operating in 2019.
History tells us teams predicated on explosive offenses tend to flame out in the playoffs, but human nature tells us that if everyone else has something, we want it too.
It's reminiscent of the "Heelys" trend of the early 2000's. Those shoes with the wheels on the bottom didn't really get you anywhere faster. But they were flashy and all the kids were wearing them. Even though you thought they looked stupid, you bought your kid a pair of them too.
Three years ago Atlanta's historic offense was defeated by the balanced, strategic Patriots in the Super Bowl. Two years ago the Eagles won it all based on stellar offensive and defensive line play. Last year, the Rams touted offense was held without a touchdown by another well-coached New England unit. All the while, Kansas City's offense regularly wowed us in the regular season, only to be stifled late in the year.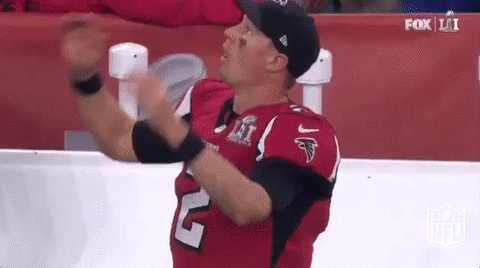 Still, everything about the NFL aids offensive expansion. Rule changes annually marginalize defensive players while promoting offense, growing fantasy interest means an increased demand for huge statistical performances and it's all culminated in a league-wide search for the next offensive innovator. Perhaps contributing to it all is our collectively shrinking attention span. Defense is monotonous. Offense, even outside of our hometown team, is an eye-catcher.
That's why even though most of us can acknowledge that Sunday's victory wasn't an all-timer, it admittedly felt good. The Cardinals held a 20-10 lead at halftime at home. Dan Quinn should've been searching for a new house by then. Instead, the Cardinals defense gave up 23 points in the second half en route to Matt Ryan's best performance of the season.
Still, it's nice to have the shiny new toy for once. It's nice to keep-up-with-the-Jones's. And that's really what this feels like, doesn't it? It feels like buying a boat on credit to keep in the driveway because three other neighbors have boats in theirs. Is it a great investment? No. Can you afford to pay it off? With some sacrifices. Will it feel good in the moment? Absolutely.
Will Kingsbury be a great investment? Well, he had a losing record in college. Maybe that changes in the NFL with Kyler Murray. Can the Cardinals afford the risk? Sure, but they'll probably sacrifice culture, nuance and experience. Does it feel good today? Absolutely.