Should the Cardinals use Kyler Murray like the Ravens use Lamar Jackson?
Wow! 37-20 over the defending Super Bowl champs! This MUST be the new formula for winning with a mobile quarterback, right? We've never seen anything like this before, right? After a performance like that, the Cardinals should re-think the way they're using Kyler Murray, right?
In this NFL Red Zone world, stand-alone games distort our realities. It's the "hot" coworker effect. They started out as a moderately attractive, nice-enough human being. But, now the two of you have been staying late to work on this project for two weeks in a row, and just by circumstance alone you're closer to them than anyone else in your life. Next thing you know, you're Google searching "5 Rules for Dating a Coworker." In reality, that person is just your only social option because you're working so damn much.
There's better options on Tinder.
Don't become a prisoner of the Sunday Night Football moment.
We've seen the Ravens before, they were just called the 49ers. Different Harbaugh, different quarterback, same offense. The 2012-13 49ers were built on "pistol" formations, the tight end play of Vernon Davis and Delanie Walker, and Colin Kaepernick's ability to break a defense with his legs. Similarly, the Ravens have run out of the "pistol" formation more than all 31 other NFL teams combined, tight end Mark Andrews leads them in receiving yards, and what separates the Ravens is Lamar Jackson's running ability. The offensive coordinator for both teams is, of course, Greg Roman.
By the numbers, Jackson and Kaepernick are mostly the same guy through their first 15 games.
Jackson: Cmp %: 61% Yds: 2927 TD: 17 Int: 8 Rushing Yds: 1193
Kaepernick: Cmp %: 59% Yds: 3192 TD: 19 Int: 8 Rushing Yds: 532
The big difference is, Jackson has more than double Kaepernick's rushing attempts.
So, no, the Cardinals shouldn't flip their philosophy just because Kyler and Lamar are both incredibly mobile. I think the Ravens have a real chance to compete for a Super Bowl this year. I also think the offense they're running is like the Keto diet.
Whenever one of my friends says, "Dude, you have to try this. I've lost 15 pounds this month!" I smile, nod and patiently wait for them to start eating garlic bread again. Because like any reasonable person, I know that nobody has enough willpower to cut out an entire food group for the rest of their lives. Yes, it's highly effective. But it's a short term fix. Like this Ravens offense. Those of us that have observed the NFL for the last 10 years know that gimmicky offenses only work for as long as they catch defensive coordinators off guard. Just ask Chip Kelly, or the 2008 Miami Dolphins (who ran the wildcat formation). Or, ask the 49ers, who saw Kaepernick fall from revolutionary to average from 2013-2016.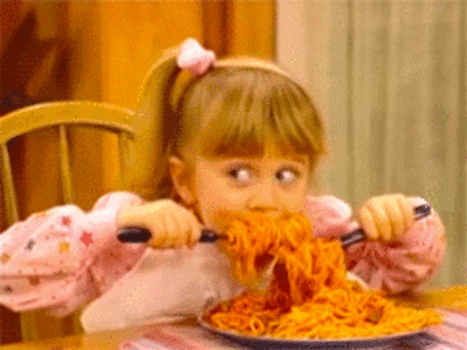 The Ravens are winning now, but it could cost Lamar Jackson in future development. The Cardinals are losing now, but they're developing Kyler Murray in the most important area. He has just 80 less passing attempts nine games in than Jackson has in his whole career. Kyler doesn't need to develop his running ability. That's natural. He needs to develop what's proven to be the most important aspect of offensive football. Passing. And that's exactly what Kliff Kingsbury has him doing this season.
The Ravens won their Super Bowl last night. Here's the team picture to prove it.
https://twitter.com/Ravens/status/1191377389265264642?s=20
I'm sure that for the rest of this season we will be told that all teams with mobile quarterbacks should go all in on quarterback rushing the way the Ravens have. I will smile, nod and patiently wait for the Ravens to eat their proverbial garlic bread.