Monday Night Football showed how far away the Cardinals are, but how quickly they can close the gap
You ever try to make your favorite dish from your favorite restaurant at home? You can use all the same ingredients, the chef might tell you exactly how to prepare it, but it never tastes the same. Because in a professional kitchen, people with years of cooking wisdom make the correct adjustments, use the best equipment and use restaurant-grade ingredients to make that dish. The San Francisco 49ers and Seattle Seahawks put out a restaurant-quality product last night. They have the chef, equipment, ingredients and presentation. Right now in Arizona, it still feels like we're being served home-cooking. Last night could be discouraging, but it could be just as encouraging when you look at how quickly the Seahawks and 49ers rose to prominence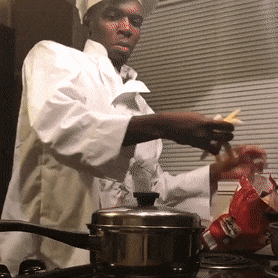 Once upon a time, the Seahawks had no chef, worked with mediocre ingredients and nobody really cared about their restaurant. Just last year, the 49ers didn't know if Kyle Shanahan was the right chef, they dropped their most important ingredient on the floor (Jimmy Garappolo) and they weren't bringing in a profit. I'll stop with the restaurant stuff, but you get the point. Everybody in the NFC West, including the Super Bowl-attending Rams last year, made quick turnarounds when they got two things right: Coach and quarterback.
Pete Carroll went 7-9 each of his first two years with the Seahawks. Then they drafted Russell Wilson, went to the divisional round of the playoffs, and by year two they won the Super Bowl. The Rams were 4-12 in Jared Goff's rookie season with Jeff Fisher. Then they brought in Sean McVay, went 11-5, and by year two they were in the Super Bowl. The 49ers regressed each of Kyle Shanahan's first two seasons, going from 6-10 to 4-12 in the midst of quarterback musical chairs. As soon as Jimmy Garappolo got healthy, they took off. They're now 8-1 and the projected #1 seed in the NFC.
In the NFL, you're never as far away as you think you are. By all accounts, most who have watched that Cardinals would admit, they have at least one part of what's proven to be the quick-turnaround solution in the NFL. They have the quarterback. I mean, you tell me, is Kyler Murray not a better quarterback today than Jimmy Garrapolo? If not, he certainly has more impressive traits to work with. Arm strength, mobility, quick-twitch and deep ball accuracy.
Of course, you can't underrate the coaching in the NFC West. Pete Carroll's a culture builder who's been a head coach two separate times in the NFL and won multiple NCAA national championships as the man at USC. Kyle Shanahan has been around NFL locker rooms since he was five years old, and his dad is an all-timer. Sean McVay's grandfather John McVay won five Super Bowls as an NFL coach, and helped Sean get around the game at a young age. Kliff Kingsbury doesn't have the experience or family pedigree. He had a losing record as head coach of Texas Tech's football team, and the Cardinals considered one of his biggest accomplishments to be that he was friends with Sean McVay. He's had multiple game management blunders this season, and his growth is a must.
Still, watching two divisional opponents duke it out for the NFC West title during the same week the Cardinals lost to Jameis Winston can make it feel like the gap is too big to be closed. It's not. The powers that be in the NFC West show us that nothing turns a program around faster than a good quarterback-coach combination. Kyler Murray is doing his part.